"After consultations with several school advisers and agents about many different schools, I believed that MEGA was the one that I could rely on for my study overseas. Besides, I trusted that MEGA staff members and trainers are not only professional but also, patient with each international student. I see everyone of school staff is passionate about their responsibilities at MEGA. In my course, Marketing and Communications, I like my trainers Sukesh, Sutida and Shaffy, who are always willing to answer my questions whenever I raised a question about my study. They always listened to all the students and tried their best to help us. I feel lucky that I've been with them as an international student here in Australia. And I now feel confident and better prepared to tackle the marketing industry.
I have great unforgettable memories here in MEGA, with my classmates from many different countries and thank my trainers, Sukesh, Sutida and Shaffy for their sincere effort in delivering their lectures, assistance and advice. Besides cultural exchanges with my friends at MEGA made my overseas study here so special. I'm looking forward to my new career and beginning a new chapter in my life after studying here at MEGA in Sydney, Australia."
Chace Nam
Advanced Diploma of Marketing and Communication
"I study at MEGA, because it has quality training and friendly services. I feel happy and satisfied with my trainers, who always help and motivate me to study hard and achieve more in Sydney! When I first started, I was very confused with assessment preparations. But there are many great trainers in MEGA who always supported and motivated me so I am passionate about learning and acquiring new skills and knowledge. I enjoy the communication in the classroom. My course is very helpful, Now at my workplace, I am able to communicate better with customers, know how to make them want to visit Wild Life again and shop more here, which is amazing!
My future plan is to open my own business. Thanks for laying a great foundation for my future! I was fortunate that at MEGA I have met many friends from other countries, such as Brazil, Germany, Korea, Thailand, Indonesia, China, Malaysia, Saudi Arabia, and so many others."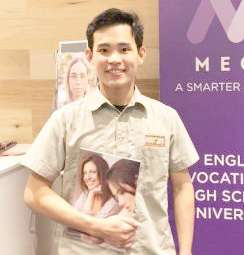 Agustiandi
Advanced Diploma of Marketing and Communication
"I have a Master degree at NIDA (National Institute of Development Admission), Thailand. I have been in MEGA for 3 months, I like the friendly atmosphere in the classroom. It makes my learning more enjoyable. My teachers are kind, friendly and helpful and cute! My classmates come from different countries, such as Japan, Korea, Columbia, Chile, Brazil. I'm the only Thai in my class, which means I am forced to speak English. My English skills improved a lot in all areas such as, listening, reading, speaking, and writing. And I felt more confident and braver to speak English now. Before I came to MEGA in Australia, I was too afraid of speaking English so I didn't speak English at all! I highly recommend to everyone that if you want to seriously improve your English language skill, come to MEGA!"
Ja
English Language Program
"I have been studying at MEGA for 25 weeks (6 months 1 week) and what I like the most in MEGA was paraphrasing contents, writing an essay, doing activities in class, lovely and kind classmates, professional instructors, and many interesting excursion. I really love to paraphrase any news or interesting topics, practicing in writing an essay in an academic style, and practicing in IELTS test (in the field of Writing, Speaking, Reading and Listening). I was studying in upper-intermediate and EAP classes, and I had more than one teachers. They were all professional and knowledgeable in teaching skills despite their different teaching styles. In addition, activities in my classes were fun! Furthermore, various type of tests prepared by teachers have been helpful and essential improving my English skill. Studying at MEGA improves my English skill in many areas for example writing skill (from essay and mini-essay), speaking skill (group, individual conversation in class or during the excursions), listening skills (from IELTS test, news, and interesting topics), reading skill (from news content paraphrasing, test, book, and interesting topics in the Internet). After I finish studying at MEGA, I will continue my cookery course in Sydney. I really treasure my study experience at MEGA. It has been a memorable moment in my life. Thank you MEGA for improving my English language skill and giving me an opportunity to discover and learn more about other cultures, I am grateful for everything that MEGA has given me."
Kantapong Chupakpanich
English for Academic Purposes
"I studied in MEGA for 28 weeks (IELTS for 16 weeks and EAP for 12 weeks). I like the students' events the most at MEGA. MEGA has weekly excursions, BBQs, special events like Halloween, Christmas Party and Harmony Day. We have a lot of opportunities to talk with students from other countries and learn each others' cultures. It is also be good speaking practice. EAP class is very small compared to other general English classes, however we have more times to talk to each other and teacher. We can get along easily and form deep relationships. These factors make study more fun for me. I like the MEGA study environment the most. My teacher is a very helpful person. When students have any issues, he is always there to give us advice. In addition, he makes our class more fun, he prepared many activities in the class. His personality is my most favorite thing about him. Studying environment in MEGA is suitable to study English. Friendly teachers and small class helped me study a lot. I haven't been shy in the school, so it was easy to ask many questions. I'll go back to my home country and keep studying my economics course in the university. However if I have another opportunity, I would to go to an English speaking country again to have more fun experiences, such as working in multicultural places and improving my English language skill more. Studying at MEGA is useful to my career.
Takaaki Koike
IELTS Preparation
"How long have you been studying at MEGA?
I've been studying at MEGA for 4 weeks.
What do you like best about studying at MEGA?
I like studying grammar & practicing speaking test.
What do you like best about your class?
I like eating together and sharing stories with my classmates.
What do you like best about your teacher?
I like my teacher because she teaches very well.
How has studying at MEGA helped your English language skills?
I am much better and confident at speaking and listening now.
What do you plan to do when you finish studying at MEGA?
My plan is to travel with my family."
YoungJin Ma
English Language Programs
"St Catherine's has been in partnership with MEGA since 2017. MEGA has extensive experience and has been most helpful and supportive with its advice to us in regards to our international student program. In addition, those of our students who have attended the ELICOS program at MEGA Education have been well prepared for their commencement at St Catherine's. We have receive thorough and informative reports for each student during the ELICOS process. We look forwards to an ongoing relationship with MEGA Education.
Julia Townsend (Headmistress from St Catherine's)
"I decided to apply for an internship program because I want to develop my professional career in Australia and I knew this was the best option to start gaining work experience in the Australian workplace. During my internship, I had the chance to work on a variety of different marketing and PR duties such as marketing research, competitive analysis, marketing and promotional plans, promotional material design, copywriting. Now, after completing my internship I can say I achieved my goals in terms of stepping into the Australian workplace, of getting to know the insights of the hotel industry and complete daily tasks in a foreign language. All in all, I enjoyed my placement, the type of work and everything I have learned!"
"Choosing to study MEGA because it is an institution that has been well-known in Thailand. The course matches my age. It is just right for me and I don't feel it too easy nor too difficult. So that I enjoyed learning English in a fun environment. My teacher is very nice and very helpful in the class and the outdoor activities. She is also very kind and polite too. With her help, I have learnt and improved a lot, having more confidence in using my English skills. It's totally beyond my expectation during my three weeks staying here. Also I have made many good friends. After class, we often hung out, having nice dinner or shopping together. I had a wonderful experience here in MEGA. I wish it could be longer, but I need to go back to school in Thailand. In the future, I would like to come back to study in Australia for my bachelor degree. See you soon, MEGA!"
Nattamon from Thailand
High School Preparation
"My name is Patricio. I am 22 years old. Before coming to Australia, my English was limited. For example, I only knew the colors, the numbers from 1 to 12 and some basic words in English. I am currently studying English in MEGA and I have learnt a lot here as well as making many new friends. I chose MEGA because it had a range of English classes available. Other reasons why I wanted to come to Australia was because of the exciting waves and its high level of professional surfers. At the moment I am enjoying my amazing Australian dream!"
Patricio from Chile
English Language Programs
"My course has built my knowledge and skills in leading and managing a team effectively and efficiently. My trainers were great at facilitating discussions. It helped me to get the best out of me. I was excited and ready for the next phase of my career."
Ivan from Taiwan
Diploma of Leadership and Management
"I worked in the hospitality industry. I found MEGA's course relevant. I have learnt how to handle  guests properly, master work policies and procedures and so on. It definitely has helped me improve my career prospects."
Ida from Indonesia
Diploma of Travel and Tourism Management
"We chose the IT course because technology is the most important thing in the modern era. The industry is also growing so our career prospects are looking good too. We really enjoyed studying in MEGA because of its interactive and stimulating classes and friendly staff."
Vanshika and Sarabjit from India
Diploma of Information Technology
"My teachers were supportive, experienced, and knowledgeable. The course was great. My skills and knowledge have improved as a result. Soon after my course, I have successfully kickstarted my career with a job in a logistic company."
Asbel from Kenya
Advanced Diploma of Business
"I love those fun school activities and interactions between my son, Ryan and his teacher, Liza. It helped Ryan to improve his English language skills and boost his confidence level. My son always gets up in the morning, very eager to attend school! Thank you for you effective preparation for Ryan's study at the Scots College."
 — Chanel (Ryan's mum)
Ryan from China
Primary School Preparation (Gained entry to Year 2 at the Scots College)
"I felt very settled at MEGA. My teachers understood my challenges as an international  student and they have always supported me throughout my journey. I came to Australia with little or no English, and now I can read and write well. I have also integrated well into Stella Maris too. Thank you again for everything."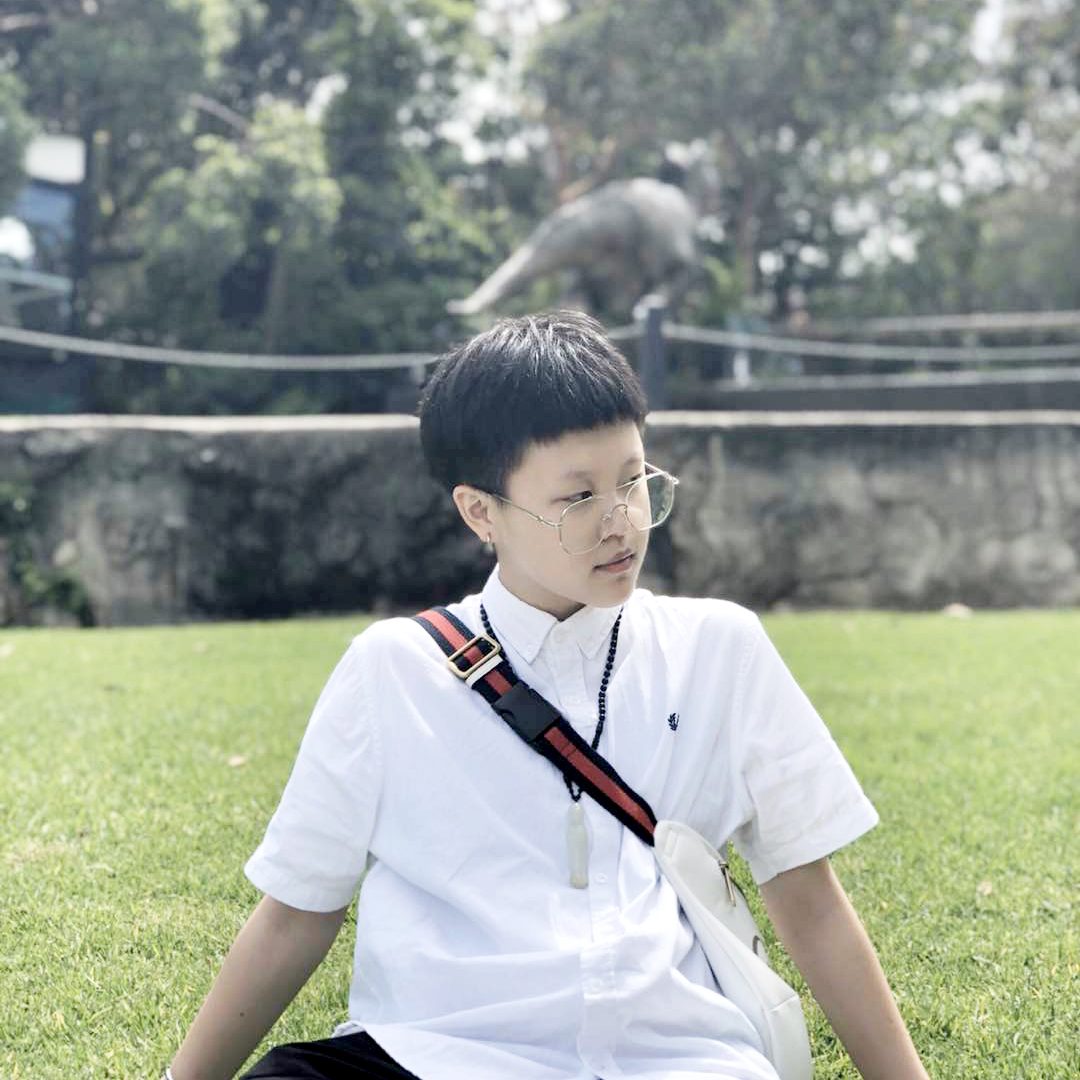 Doris from China
High School Preparation (Gained entry to Stella Maris College)
"My teachers are amazing. They understood and connected with me well on a personal level. My most memorable experience is meeting classmates from all parts of the world and learning their cultures. I love the cultural diversity here. MEGA has opened doors for me and prepared me well for my future career. Thank you."
Margarita from Chile
IELTS Preparation
Hello, my name is Jun Ogahara from Japan. I have been studying at MEGA with the General English program for four months.
When I first came to Australia, I could not even have a simple English conversation with other people. So I choose the MEGA to improve my English and Now, I never regret my decision. At MEGA, the General English courses are really interesting and I have learned a lot of things.
I can confidently say that the MEGA's teaching methods are attractive and excellent, in regards to the teacher who always take care of all the students. All of the teachers try their best to comprehend students' stance. Thanks to friendly and passionate teacher, I can talk with other friends from different countries in English without any difficulties.
Here at MEGA, I have met so many friends who have the different backgrounds. It is
so great for me to know their life style and to widen my sight! I have learnt many different cultures since I arrived here. I am having great fun with them as well at MEGA.
After finishing the General English course at MEGA, I have plan to study more at MEGA through IELTS or EAP courses. I would love to stay here and totally satisfied with MEGA life. If some students want to study in Australia, I would strongly recommend MEGA for their happily Australian life!
Thanks MEGA!
Jun Ogahara
English Language Programs
My name is Banu Cidamal and I was born in Istanbul, Turkey. When I was a child my parents moved to Switzerland and I grew up there. I like traveling very much and I like to learn new languages. As a Turkish-Swiss I already speak Turkish and German. I decided to come to Australia to learn English, to get to know new people from all over the world and open my mind for new experiences. I think Australia is beautiful and I'm really enjoying my time in Sydney.
When I arrived in Sydney I was looking for an English school with a very good reputation. I had a look at several websites. I decided to go to Macquarie Education Group Australia because my cousin had studied here and was very satisfied. She recommended the school to me. And I also had a good impression from their website.
I enrolled in the Intermediate course at MEGA. My teachers are really nice and helpful. They are highly educated and helped me to improve my English very quickly. At MEGA I also met a lot of people from all over the world. I not learn only English I also learn lots about different cultures and countries as well, which is very interesting for me. I've made some really good friends here.
Me and my friends often join the school's excursion programme on Fridays. We have already seen a lot of the exciting and interesting places in Sydney and learned much about Australia.
I hope to graduate from my intermediate course soon, so that I can go up a further level of English at MEGA. I really thank my teachers and all the staff at MEGA for all their help.
Banu Cidamal
English Language Programs
I wanna tell my Korean friends that there have only a few Korean students and everybody speak English at school. The nationality mix rate is very nice and I can meet with school mates from Europe, China, Japan, South America etc. Classrooms and balcony are very good and clean.
SONG, Songlee
English Language Programs
Nancy & Ada
High School Preparation (HSP)
Ja from Thailand
English Language Programs