"My course has built my knowledge and skills in leading and managing a team effectively and efficiently. My trainers were great at facilitating discussions. It helped me to get the best out of me. I was excited and ready for the next phase of my career."
Ivan from Taiwan
Diploma of Leadership and Management
"I worked in the hospitality industry. I found MEGA's course relevant. I have learnt how to handle  guests properly, master work policies and procedures and so on. It definitely has helped me improve my career prospects."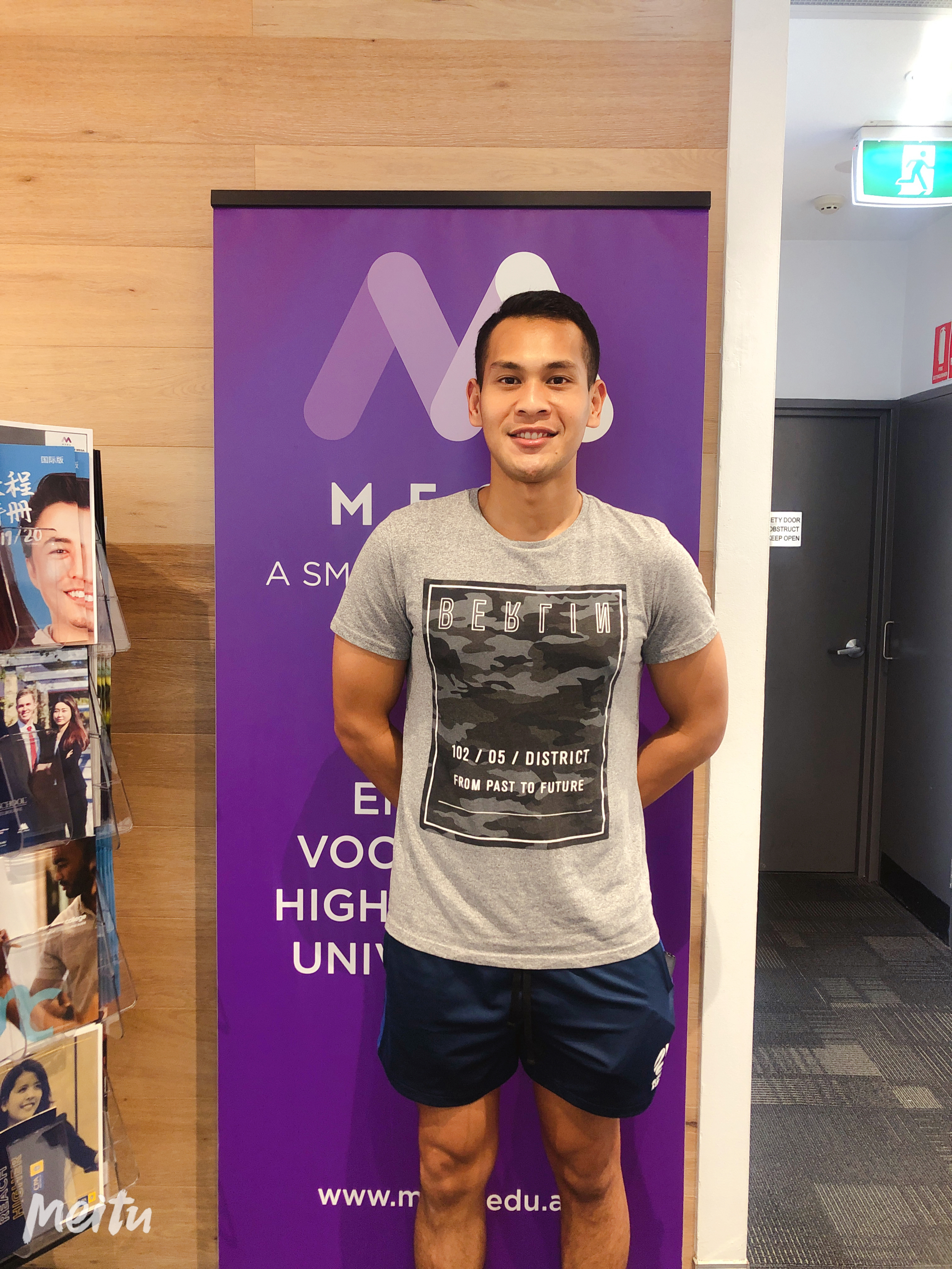 Ida from Indonesia
Diploma of Travel and Tourism Management
"We chose the IT course because technology is the most important thing in the modern era. The industry is also growing so our career prospects are looking good too. We really enjoyed studying in MEGA because of its interactive and stimulating classes and friendly staff."
Vanshika and Sarabjit from India
Diploma of Information Technology
"My teachers were supportive, experienced, and knowledgeable. The course was great. My skills and knowledge have improved as a result. Soon after my course, I have successfully kickstarted my career with a job in a logistic company."
Asbel from Kenya
Advanced Diploma of Business
"I love those fun school activities and interactions between my son, Ryan and his teacher, Liza. It helped Ryan to improve his English language skills and boost his confidence level. My son always gets up in the morning, very eager to attend school! Thank you for you effective preparation for Ryan's study at the Scots College."
 — Chanel (Ryan's mum)
Ryan from China
Primary School Preparation (Gained entry to Year 2 at the Scots College)
"I felt very settled at MEGA. My teachers understood my challenges as an international  student and they have always supported me throughout my journey. I came to Australia with little or no English, and now I can read and write well. I have also integrated well into Stella Maris too. Thank you again for everything."
Doris from China
High School Preparation (Gained entry to Stella Maris College)
"My teachers are amazing. They understood and connected with me well on a personal level. My most memorable experience is meeting classmates from all parts of the world and learning their cultures. I love the cultural diversity here. MEGA has opened doors for me and prepared me well for my future career. Thank you."
Margarita from Chile
IELTS Preparation
Hello, my name is Jun Ogahara from Japan. I have been studying at MEGA with the General English program for four months.
When I first came to Australia, I could not even have a simple English conversation with other people. So I choose the MEGA to improve my English and Now, I never regret my decision. At MEGA, the General English courses are really interesting and I have learned a lot of things.
I can confidently say that the MEGA's teaching methods are attractive and excellent, in regards to the teacher who always take care of all the students. All of the teachers try their best to comprehend students' stance. Thanks to friendly and passionate teacher, I can talk with other friends from different countries in English without any difficulties.
Here at MEGA, I have met so many friends who have the different backgrounds. It is
so great for me to know their life style and to widen my sight! I have learnt many different cultures since I arrived here. I am having great fun with them as well at MEGA.
After finishing the General English course at MEGA, I have plan to study more at MEGA through IELTS or EAP courses. I would love to stay here and totally satisfied with MEGA life. If some students want to study in Australia, I would strongly recommend MEGA for their happily Australian life!
Thanks MEGA!
Jun Ogahara
General English (Upper-intermediate)
My name is Banu Cidamal and I was born in Istanbul, Turkey. When I was a child my parents moved to Switzerland and I grew up there. I like traveling very much and I like to learn new languages. As a Turkish-Swiss I already speak Turkish and German. I decided to come to Australia to learn English, to get to know new people from all over the world and open my mind for new experiences. I think Australia is beautiful and I'm really enjoying my time in Sydney.
When I arrived in Sydney I was looking for an English school with a very good reputation. I had a look at several websites. I decided to go to Macquarie Education Group Australia because my cousin had studied here and was very satisfied. She recommended the school to me. And I also had a good impression from their website.
I enrolled in the Intermediate course at MEGA. My teachers are really nice and helpful. They are highly educated and helped me to improve my English very quickly. At MEGA I also met a lot of people from all over the world. I not learn only English I also learn lots about different cultures and countries as well, which is very interesting for me. I've made some really good friends here.
Me and my friends often join the school's excursion programme on Fridays. We have already seen a lot of the exciting and interesting places in Sydney and learned much about Australia.
I hope to graduate from my intermediate course soon, so that I can go up a further level of English at MEGA. I really thank my teachers and all the staff at MEGA for all their help.
Banu Cidamal
General English: Intermediate
I wanna tell my Korean friends that there have only a few Korean students and everybody speak English at school. The nationality mix rate is very nice and I can meet with school mates from Europe, China, Japan, South America etc. Classrooms and balcony are very good and clean.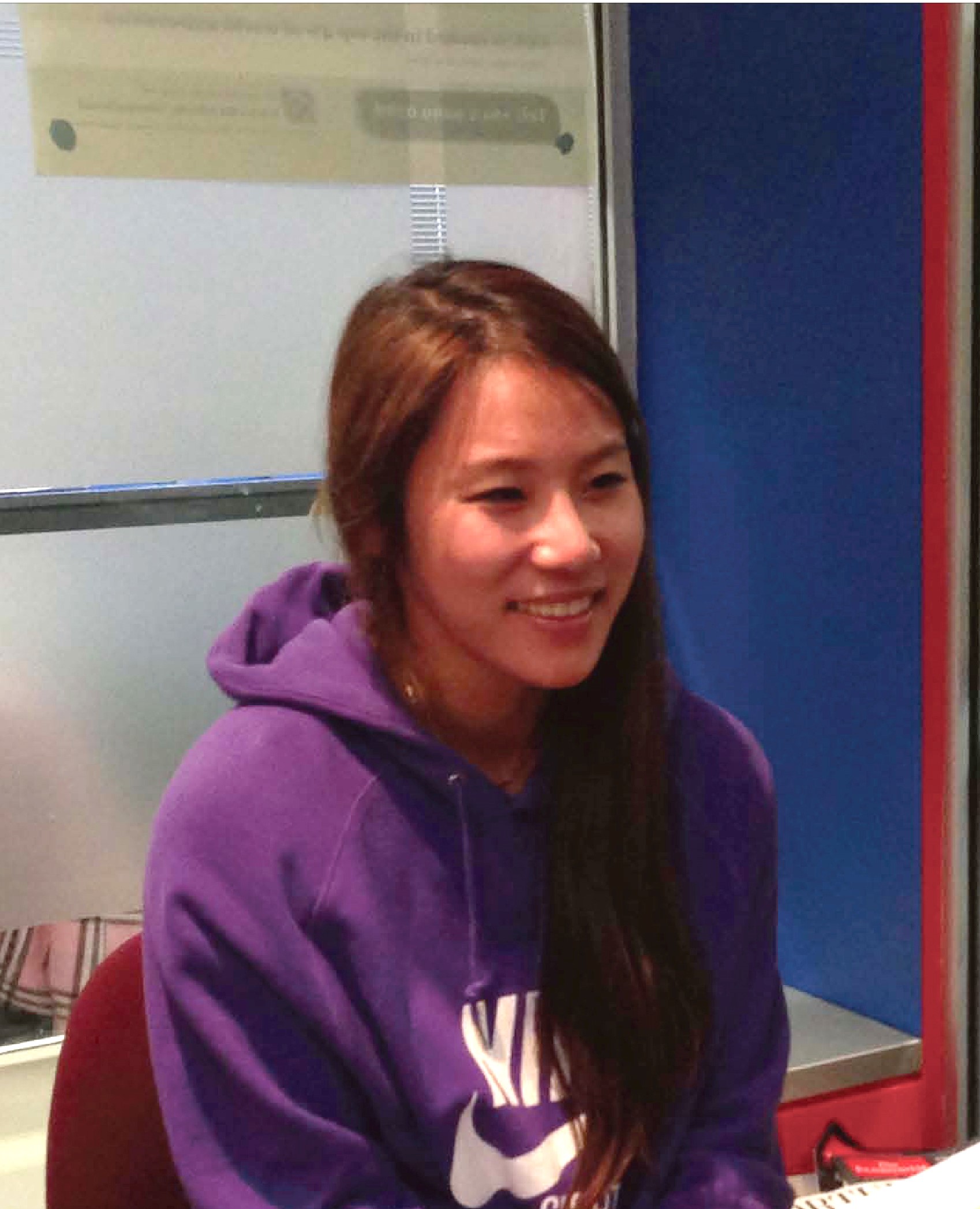 SONG, Songlee
General English: Intermediate
My English teachers are great! They are friendly and they explain English concepts well. I love the school excursions! The student services are friendly too. Thank you!
Nestor Bali Galindo
General English Course
I would like to say thank you to my business teachers and staff at MEGA. Without their support, I would have found it difficult to settle in a new environment and progress well academically.
Looking back to my two years course at MEGA, I know that I have grown and I am now confident and ready to take on my next academic challenge. I had a very good learning experience at MEGA, especially their supportive and understanding teachers and staff.
Thank you MEGA!
Taufiq Aditya FERNANDI
Diploma and Advanced Diploma of Business
Hi all! My name is Angel and I am from the Philippines. I have just completed my Diploma of Business at MEGA. I just want to sincerely thank my dedicated teachers for their constant support throughout the past year! All the best to MEGA! I will be heading off to the University of Western Sydney to pursue my Bachelor of Education from S2, 2014. UWS, here I come!
Malinao Theresa Angel J
Diploma of Business
Hi everyone, my name is Olha, I am from Ukraine. I have been studying at MEGA in the General English and IELTS programs for one year. I have had the most wonderful time at MEGA. I decided to study English because it will be important in any future career I choose. I have made a lot of friends from all over the world and all my time here has been fantastic!
Thank you MEGA!
Olha Krasinska
General English and IELTS
The course I'm studying meets all my expectations.
Teachers here have good knowledge and skills to deliver the subjects.
School facilities are suitable for all students' needs.
Besides, staff here are very friendly and helpful.
I am having such a nice time at MEGA and spending lot of time with friends from different countries.
Liudmyla IURCHENKO
As a local student at MEGA, I can truly declare that my overall experience of studying here at MEGA has been outstanding. The staff, teachers and students are all genuinely welcoming and I take pleasure in attending school, because of the uplifting and positive environment which they have created. I am currently studying my Diploma in Business and I am astonished by the amount of knowledge and skills I have gained in such a short period of time.
Elizabeth MOKOFISI
My trainers, Arun and Zia, were really good. The course was exceptional! The student services staff always respond to my queries fast.
Samya Paola Palma
Diploma of Accounting
Hello, my name is Shafik Somsom, I am from Lebanon. I joined MEGA for excellence because it is good and have a very good reputation. I am here to improve and prepare my English before my Masters Degree in International Management at the Univerisity of Canberra.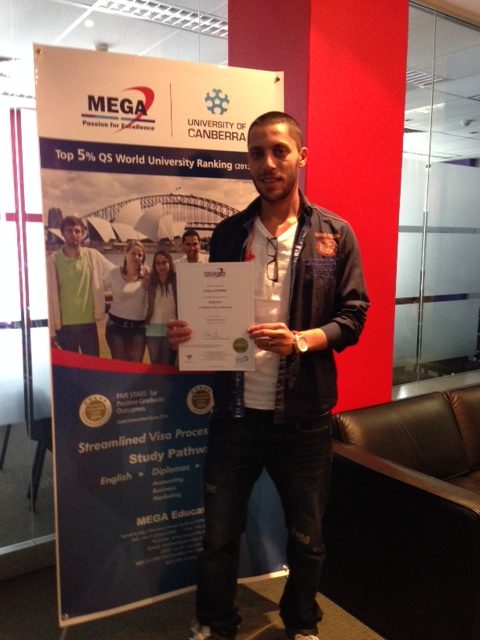 Shafik SomSom
English for Academic Purposes 3
I enjoyed my time at MEGA! MEGA's EAP was incredibly helpful, preparing me well for my university study.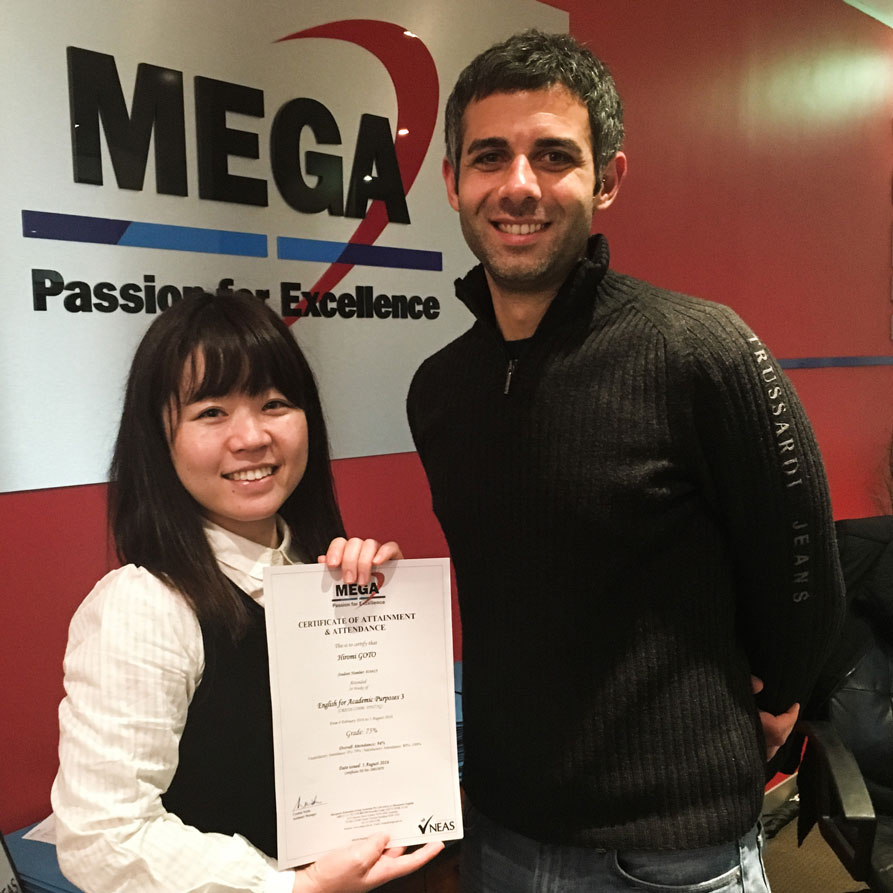 Hiromi Goto
English for Academic Purposes 3
Thank you MEGA vocational teachers and staff for a wonderful time at your beautiful campus. I learnt many new things and made many new friends. MEGA, you have helped me achieve my goal to go to Charles Darwin University. I am now ready to take on the next step and challenge in completing my dream.
Tu Quynh NGUYEN