Course length: 60 weeks (12 weeks per level)
Hours per week: 20 hours face-to-face teaching per week.
Class size: Average 15 / Maximum 18
Intakes: Every Monday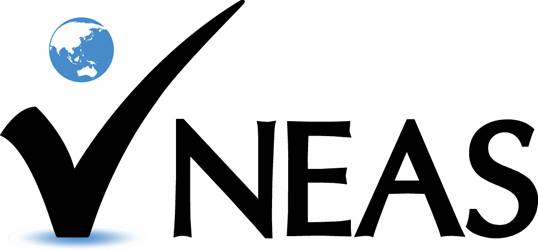 Why study MEGA's English Language Programs
Flexible timetable (Morning and Evening classes)
• Start every Monday
• Continuous progress test
• Great student nationality mix
• Fun student activities
• Variety of Electives to choose from:
• Survival English: This elective's objective is to improve students' communication skills, focusing on their speaking and listening skills, in different real life situations. Some examples of those real life conversations include booking a hotel room, ordering food in a restaurant, making enquiries for job opportunities, etc.
• Business English: This elective is designed for students who will embark on business courses or who wants to improve his/her interview skills, cover letter and resume writing skills. Students will also learn technological skills such as PPT presentation and Excel.
• Australian Culture: Students will learn Australian slangs and get used to Australian accent. This elective will also teach Australian history and geography.
• Pearson Test of English (PTE): Students will get familiar with the PTE testing system and gain PTE testing skills including: speaking, listening, reading and writing. Students will also participate in regular mock tests.
• Arts and Music: Students will learn English poems and lyrics. Students will sing together and create poems of their own.
English Language Programs encompass a combination of these five English levels:
• Elementary
• Pre-Intermediate
• Intermediate
• Upper-Intermediate
• Advanced
Testimonial
My name is Banu Cidamal and I was born in Istanbul, Turkey. When I was a child my parents moved… Read more "Banu Cidamal"
My English teachers are great! They are friendly and they explain English concepts well. I love the school excursions! The… Read more "Nestor Bali Galindo"
My trainers, Arun and Zia, were really good. The course was exceptional! The student services staff always respond to my… Read more "Samya Paola Palma"
Thank you MEGA vocational teachers and staff for a wonderful time at your beautiful campus. I learnt many new things… Read more "Tu Quynh NGUYEN"
Hello, my name is Jun Ogahara from Japan. I have been studying at MEGA with the General English program for… Read more "Jun Ogahara"
I enjoyed my time at MEGA! MEGA's EAP was incredibly helpful, preparing me well for my university study.
Hello, my name is Shafik Somsom, I am from Lebanon. I joined MEGA for excellence because it is good and… Read more "Shafik SomSom"
I wanna tell my Korean friends that there have only a few Korean students and everybody speak English at school.… Read more "SONG, Songlee"
The course I'm studying meets all my expectations. Teachers here have good knowledge and skills to deliver the subjects. School… Read more "Liudmyla IURCHENKO"